The Discovery Centre (Phase One)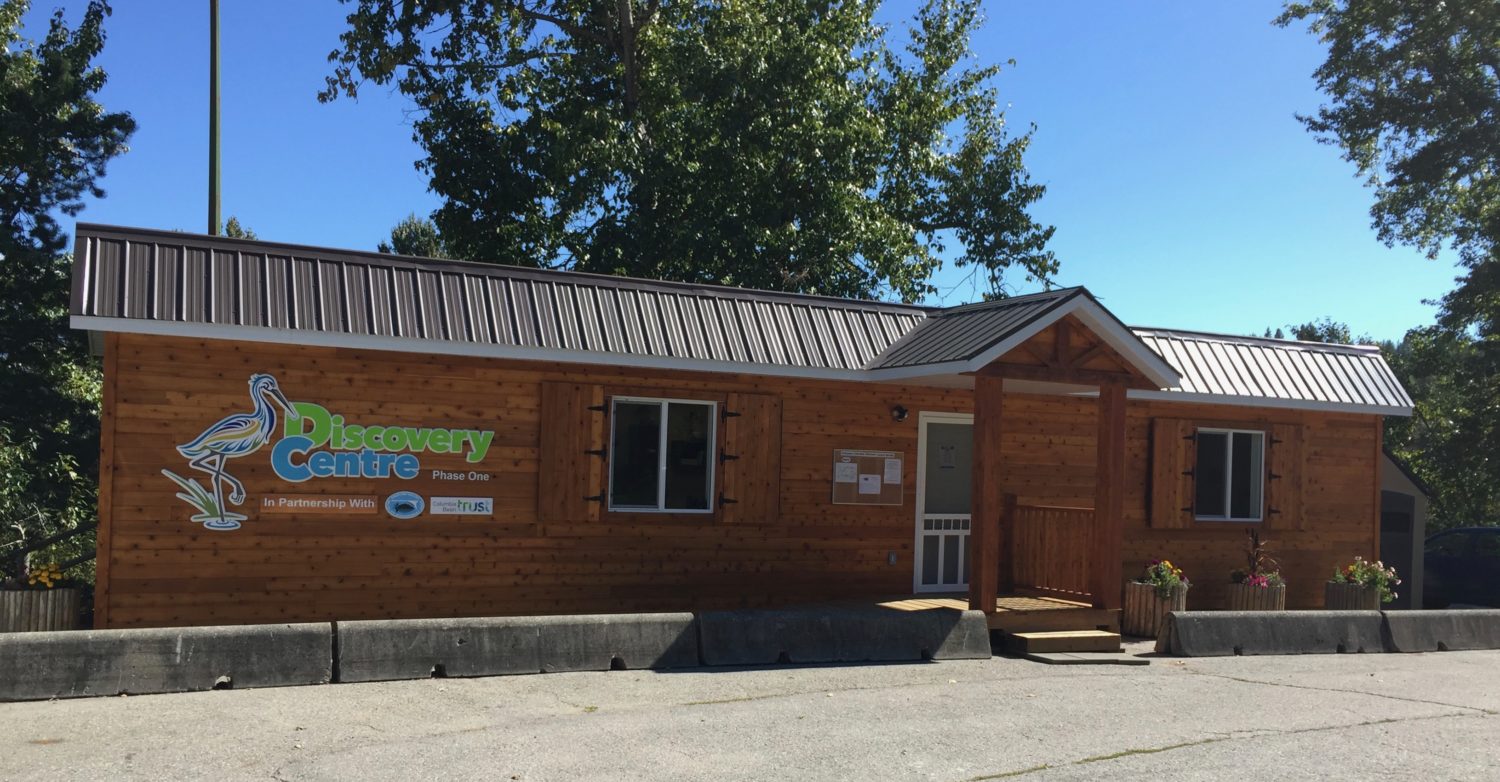 The Discovery Centre (Phase One) is a unique facility that offers a variety of services to make your visit to the Creston Valley Wildlife Management Area enjoyable and memorable.
We offer:
Onsite Naturalist staff to deliver tours, programs and events
Educational displays
Information on: trails, wildlife sightings…
Science and Nature Lab
Hands-on Kids Activities
Small Gift Shop
Washrooms
Hours
2020 Hours
July and August
Monday to Friday from 9am to 4pm
September and October
Tuesday to Saturday from 9am to 4pm
COVID-19 protocols will be in place to encourage physical distancing (limited number of people allowed into the Centre at one time)
Trail are always open, 24/7.
Location
We are located at 1760 West Creston Rd in West Creston, BC Canada
We are approximately 11 kilometres west of Creston, BC off Highway 3.  Turn south off Highway 3 onto West Creston Road and travel 1 kilometre to parking lot area on the left.
View us on Google Maps.
Admission
Admission to the Discovery Centre is by donation.  All proceeds received go right back into providing services and programs to our visitors.